Tales of the Knights Templar
Ed. Katherine Kurtz.
Published in the United States of America.
(Price, Publisher and availability are, as yet, unknown)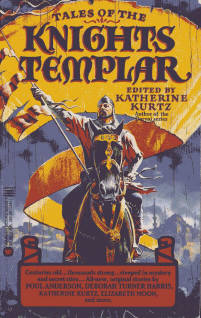 This book, we are told, is a little gem. It contains ten papers or essays on the Knights Templar by a variety of authors. The  Chapters headings are:
The City of Brass
End in Sight
Choices
Obligations
Word of Honour
1941
Knight of the Other Days
Stealing God
Death and the Knight.
From the Chapter headings it seems that the book contains material which is, or is too us, quite obscure.
Once we obtain a copy a full review will appear here – keep checking!